Industrial & Constructive
Industrial & Constructive Scaffolding Adelaide
With over 25 years in business, the team at ICS Scaffolding Adelaide know and understand the scaffolding business.  We are passionate about delivering excellent customer service, 100% reliability and competitive pricing on commercial, industrial and residential scaffolding hire for clients.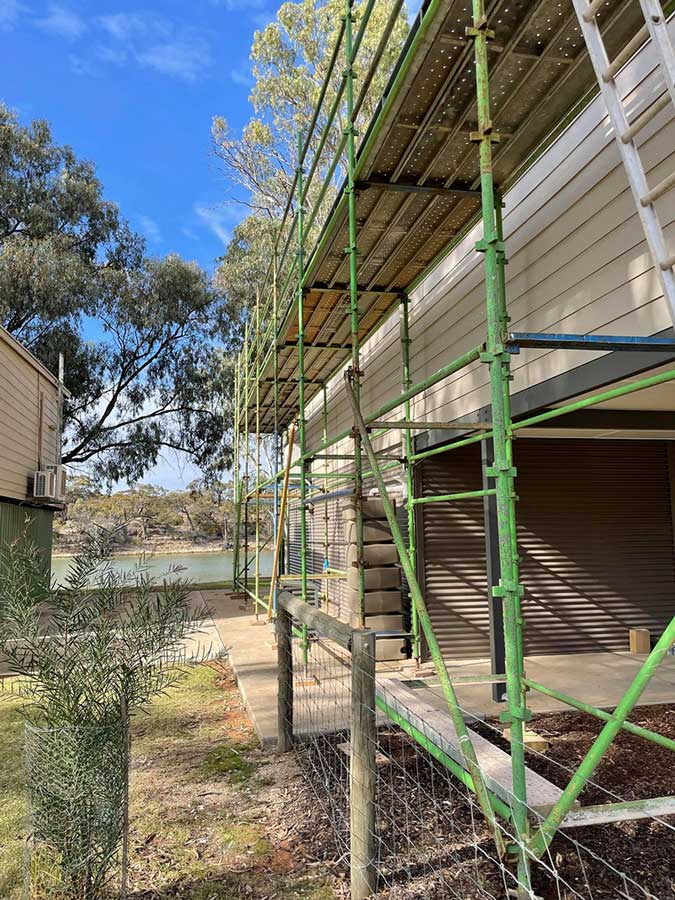 Scaffold Hire Adelaide
ICS is a professional scaffold hire company servicing clients across metro and rural Adelaide.  As a service business, we've invested in great people and great business systems to ensure we deliver a first-class service to our clients.   We have the latest high-tech design and CRM (customer relationship management) software to ensure our scheduling and customer service is the best in Adelaide.

Experienced Scaffolders
ICS have some of the most experienced scaffolders in Adelaide on our team.  We invest in our people and undertake regular training to ensure we are always up to date with the latest work, health and safety regulations.  

Safe & Compliant Scaffold Hire
Every scaffold we build is designed and constructed to comply with AS/NZ 1576 so you know your team will be safe and protected when working at heights.  All scaffolding we build is checked, certified and tagged for compliance.  Plus when the hire period exceeds 4 weeks, we provide monthly safety checks for your peace of mind.

Reliable Scaffold Hire
ICS Scaffolding hire in Adelaide has invested in over 700 tonnes of scaffolding equipment, so we've always got scaffolding available when you need it for large or small projects.  We run our own fleet of transport and have full control over scheduling – so no matter where you are located – metro or rural Adelaide, you can always rely on our team to be on-site when you need us.
Scaffold Hire with ICS
Professional Scaffolding Design
We have built our trusted reputation by paying attention to all the small details which is why we've invested in high tech scaffold design software.  The software ensures that our designs are safe, efficient and effective in use.  Plus, with our 3D visuals, you can see and approve the exact configuration of your scaffolding before it's built to ensure it meets your requirements.
Scaffold hire company
Excellent Customer Service
We know how stressful managing a building site or large maintenance project can be so we're here to help take the stress away.  We use a state-of-the-art customer relationship management system to ensure that you're scaffolding is always ready and erected exactly when you need it.  We'll work to your schedules (even if they do move a little) and can come back to site to reconfigure the scaffolding for different trades.  Once your hire date is in the system, it's locked in so you can rely on us to keep your project on track.
Scaffold Hire in Adelaide
Competitively Priced Scaffold Hire
ICS Scaffolding offers highly competitive rates for scaffold hire in Adelaide.  We are open and upfront with our pricing and offer the flexibility to extend your hire period as needed.  There are no hidden costs or nasty surprises, just good honest prices and unrivalled customer service.