Scaffolding Hire Adelaide
Competitive Scaffolding Hire Adelaide
ICS Scaffolding has been helping builders, renderers, painters, tradies and home improvement specialists with competitively priced scaffolding hire across Adelaide for over 25 years.  All our equipment is designed, built and certified to comply with AS 1576 so your team can safely work at heights.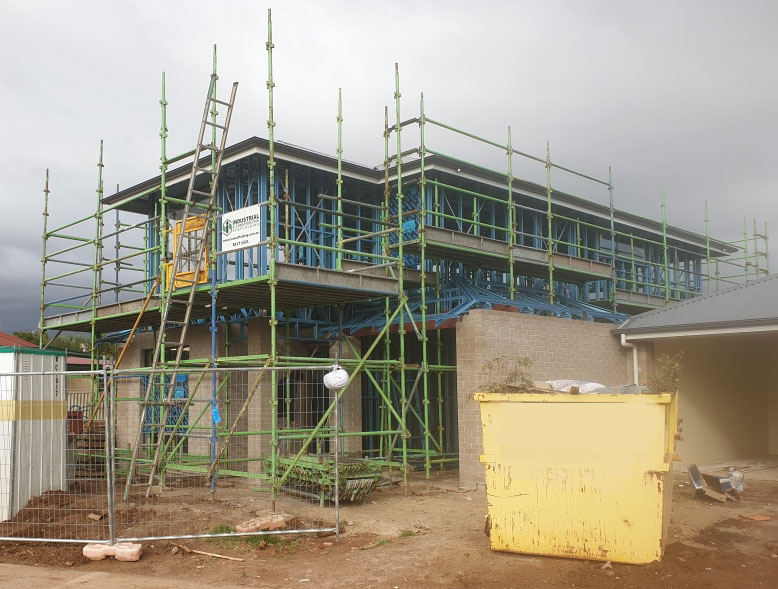 Custom Designed Scaffolding Hire
Every scaffold we design is custom built to suit your exact requirements.  ICS Scaffolding hire will listen to what you need and can advise you on the best configuration to suit your requirements and budget.  For your convenience, we've invested in the latest high-tech 3D design software so you can see the scaffolding blueprint before it's built – that way there are no surprises, and you know exactly what you are getting. 
All Configurations Scaffolding Hire
The team at ICS Scaffolding hire are experienced in designing and building scaffolding for residential, commercial and industrial applications.   We have a range of different scaffolding hire solutions including systems for when the ground is uneven or unstable and can't be used as the scaffolding base.  We hire standard scaffolding along with scaffolding for stairwells, stair access scaffolds, cantilevered scaffolds and suspended scaffolding systems.
Construction Scaffolding Hire
As a key supplier to the construction industry, all our scaffolding is made from heavy-duty steel with a safe working load (SWL) of 675kg per bay (1.2m wide).  Whilst standard construction scaffolding is 1.2m wide we also hire 0.60m wide scaffolding for tight access situations. 

Modular Scaffolding Hire
ICS Scaffolding hire use a heavy-duty, modular scaffolding system which enables us to build scaffolding to your custom requirements.  We can build a full perimeter scaffold or erect your scaffolding in stages depending on your site requirements.  We recognise that different trades may require different scaffolding configurations, so our team can return to the site to reconfigure the scaffolding as and when needed.

Making Construction Scaffolding Hire Easy
For your convenience, ICS Scaffolding hire has a range of hoists, conveyor belts and stair access solutions available to make fast and easy work of transporting bricks, blocks or roof tiles to the required level.

Void Protection
ICS Scaffolding offers specialist void protection systems to make voids and stairwells safe.   We can custom design a platform to transform the stairwell void in a double story home into a safe working platform capable of taking 225kg. 

Small or Large-Scale Residential Scaffolding
We hire scaffolding for small, medium or large-scale construction projects, so whether you need scaffolding for a new build, extension, 2nd storey addition or general household maintenance ICS are your one-stop scaffolding hire shop.  Builder or DIYer, you'll get the same great expert advice, custom-designed scaffolding and guaranteed on-time delivery.
Commercial Scaffolding Hire
ICS Scaffolding hire regularly supply commercial scaffolding in and around Adelaide CBD.   From replacement windows to heritage stonework restorations or general repairs/maintenance, our team provide professional commercial scaffolding solutions for high rise and high foot traffic areas. Our scaffolding is suitable for buildings up to 33m high (and beyond with engineering) so no matter how tall your commercial buildings we have the perfect scaffolding solution for you. 
B Type Hoardings
Many of our commercial scaffolding hire projects in Adelaide require specialist solutions to ensure pedestrian or vehicular access is maintained whilst maintenance or repair work is taking place.  The team at ICS Scaffolding hire, design and build scaffolding with B type hoardings to provide safe passage underneath scaffolding in heavily trafficked areas.  Where necessary our team will erect your scaffolding 'out of hours' to minimise fuss and disruption.
Industrial Scaffolding Hire
The team at ICS Scaffolding hire carefully plan and design all industrial scaffolding to suit your site and its operational requirements.  We can build over or around any existing plant and machinery to ensure we can provide safe access where it's needed.
ICS is highly experienced in designing industrial scaffolding at manufacturing and production sites across Adelaide.  For safety and compliance, we provide JSA's (job safety analysis) and SWMS (safe work method statements) at every job site.   With short or long-term hire options you can trust the team at ICS Scaffolding hire to deliver robust, safe and reliable scaffolding hire solutions.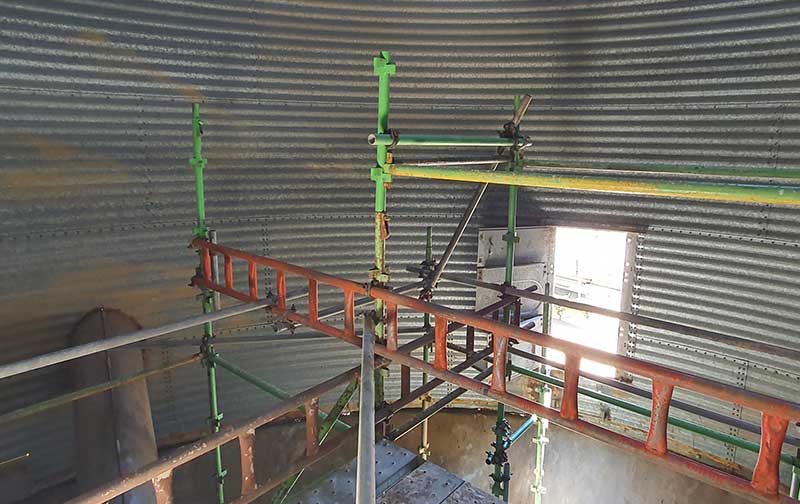 Dependable Scaffolding Hire
Client satisfaction is a key priority at ICS Scaffolding hire in Adelaide, so we always go the extra mile to meet or exceed clients' expectations.  We design, build, deliver and dismantle our scaffolding so we have complete control over the quality of everything we do.   We do not rely on any third-party sub-contractors or transport agencies, so when we agree on a date and time, you can depend on us to be there.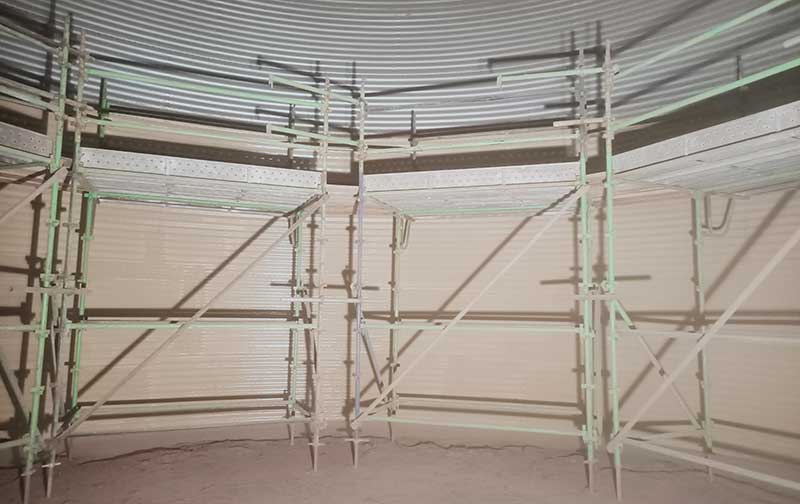 Emergency Scaffolding Hire
With an extensive range of scaffolding equipment and a large team of experienced scaffolders, ICS Scaffolding hire can quickly mobilise a team to respond to emergencies or unplanned maintenance at any time of the day or night.  As one of the most trusted names in scaffolding hire in Adelaide, we have an impeccable safety record and an impressive list of clients, so you know you are in professional and capable hands.